"The decision is an important step towards ending this sensation of impunity for the swindlers who act in the Brazilian financial markets and for our country to have more efficient capital markets capable of contributing to economic growth," said Aurélio Valporto
Financial Times
Samantha Pearson
05/02/2015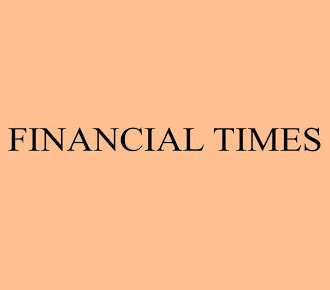 Brazilian judge freezes Batista family assets
Country's former richest man caught in landmark insider trading trial

A Brazilian judge has frozen the assets of Eike Batista and his family as part of a landmark insider trading trial that could put the country's former richest man in jail, according to court documents seen by the Financial Times.
Flávio Roberto de Souza, a federal judge in Rio de Janeiro, ordered the seizure of real estate as well as other assets, including boats and planes, to cover possible fines in the event of a guilty verdict.
Aside from Mr Batista, his ex-wife and Carnival star Luma de Oliveira, his girlfriend Flávia Sampaio, and his two sons named after Nordic gods Thor and Olin are also prohibited from selling or transferring their assets, according to the documents dated Wednesday.
Public prosecutors allege Mr Batista used Twitter in 2013 to boost the share price of his oil company OGX by encouraging his followers to invest in the company, just as he was secretly selling his own shares. OGX filed for bankruptcy five months later, triggering the largest corporate default in Latin America, the collapse of Mr Batista's oil and mining empire and wiping of more than $30bn off Brazil's stock market.
In the first hearing of Mr Batista's criminal trial in November, Mr Batista was accused of two counts of insider trading and four further counts of market manipulation, criminal conspiracy, misleading investors and false representation.
If found guilty on all six counts, Mr Batista would be sent to jail for at least six years — the first person to be locked up for such crimes in the country's history.
Mr Batista has denied any wrongdoing but he could not be reached for comment on Thursday regarding the order to seize his assets.
Investors welcomed Judge Souza's decision this week as a sign that the authorities are taking such allegations seriously in Brazil, where the rich and powerful have often benefited from an entrenched culture of impunity.
"The decision is an important step towards ending this sensation of impunity for the swindlers who act in the Brazilian financial markets and for our country to have more efficient capital markets capable of contributing to economic growth," said Aurélio Valporto from Brazil's National Association for the Protection of Minority Shareholders who has been summoned as a witness in the trial.
Judge Souza's decision comes as his colleagues crack down on state-controlled oil company Petrobras over the largest corruption scandal in the country's history. On Thursday Brazilian police called in the treasurer of the ruling Workers' party (PT) for questioning over the alleged multibillion-dollar bribery and kickback scheme. Petrobras has said that it is co-operating with the authorities.
Mr Batista's second hearing, which was scheduled for late December, was suspended by Judge Souza to give him more time to update the case with similar accusations filed by prosecutors in São Paulo.
However, Judge Souza, who prides himself on his fast-paced trials, has said he hopes to reach a verdict in the first half of this year.
https://www.ft.com/content/049fa960-ad91-11e4-97c1-00144feab7de