"This represents a robbery of all the other creditors and shareholders," says Aurélio Valporto
Financial Times
Joe Leahy and Samantha Pearson
29/10/2013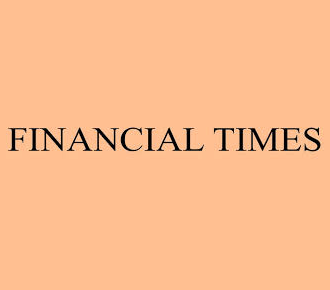 Creditors fear being left with nothing after OGX gas sell-off
The natural gas producing business is said to be the company's only reliable production asset


It was the announcement investors in Eike Batista's troubled oil company OGX had been dreading.
On Monday, creditor banks of the Brazilian tycoon struck a private deal to sell off OGX's natural gas business. The deal threatens to leave other creditors and shareholders with next to nothing if OGX files for bankruptcy, a move that is expected as early as Tuesday after the company said restructuring talks with holders of its $3.6bn in bonds had collapsed.
While small, the gas business is the only reliable remaining production asset of the company. "This represents a robbery of all the other creditors and shareholders," says Aurélio Valporto, who is leading a group of investors planning to sue Mr Batista. OGX did not respond to requests for comment.
The emerging controversy over the gas sale is just a small taste of the complexity and potential lawsuits awaiting investors in OGX as the former flagship of Mr Batista's oil and mining empire prepares to enter the arcane world of Brazilian bankruptcy law.
The country's bankruptcy procedure has improved markedly since 2005, when it launched a new law that allows for US-style Chapter 11 proceedings, enabling insolvent companies to restructure so that they can continue as a going concern to the benefit of lenders and employees.
But the law is proving so complex that in eight years of operation, few cases have yet been concluded.
"While the country has seen more than 10,000 companies initiate liquidation or restructuring proceedings under the new legislation . . . very few cases have actually emerged from bankruptcy, making it more challenging to evaluate the efficacy of the law," said Moody's Investors Service in a report.
OGX's creditors, which include large bond funds Pimco and BlackRock, will encounter marked differences between Brazil's law and Chapter 11 in the US. These include a provision that the former controlling shareholder leads the reorganisation of the bankrupt company.
This is in contrast to the US, where once a company is deemed bankrupt, the equity is wiped out and creditors take control of the reorganisation.
"In the US, you go in with the expectation that the creditors are going to sit together to make the best possible decision . . . here that doesn't happen, the equity – in other words, the owner – stays at the table," said Sam Aguirre, of FTI Consulting Brasil, a corporate debt restructuring group, who studied the OGX restructuring case in July.
He said that the former controlling shareholder was responsible for the presentation of a debt restructuring plan in court and even had veto power over what competing offers to consider.
"He can veto a better offer to the creditor just to stop the deal," said Mr Aguirre.
Other complicating factors in Brazil include the large number of different types of creditors and collateral. For instance, there is a particularly strong form of collateral, known in Portuguese as alienação fiduciária, in which ownership of a plant or other asset is transferred to the creditor until the debt is repaid. This gives that creditor first right over the asset regardless of the overall debt negotiation. "The asset belongs to that creditor," said Marianna Waltz of Moody's.
Perhaps more concerning than the law for creditors of OGX, however, will be the slim pickings available among its assets.
When OGX went public in 2008 it was touted as the private sector's version of state-run Petrobras and rewarded with a market capitalisation of $22bn, according to UBS.
However, the shares have slumped more than 90 per cent this year after its three producing oil wells, Tubarão Gato, Areia and Tigre, turned out to be duds. They are to be closed next year.
OGX has since been pinning its hopes primarily on the Tubarão Martelo field that had been expected to begin production next month. However, if OGX files for bankruptcy protection it risks losing this field and others granted to the company. Under Brazil's public concession legislation, introduced in 1995, bankrupt companies stand to lose their concessions.
That could leave the natural gas company OGX Maranhão, which is incorporated separately, as one of the few assets left for creditors and shareholders to pick over, said Mr Valporto.
However, even that is under threat after OGX's announcement on Monday that its creditor banks had struck a deal to sell off the company to Eneva, Mr Batista's former energy company that is now controlled by Germany's Eon.
"In any other country they wouldn't get away with this," said Mr Valporto.

https://www.ft.com/content/79b38e98-40bd-11e3-ae19-00144feabdc0