"It was clearly an act done in bad faith," said Aurélio Valporto
Financial Times
Samantha Pearson
06/08/2013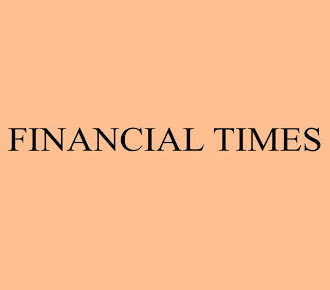 Eike Batista faceslegal action from investors
Samantha Pearson in São Paulo AUGUST 4 2013
A group of investors is preparing to take legal action against Eike Batista, formerly Brazil's richest man, over allegations including insider trading as anger rises over the near collapse of his oil company OGX.
The group is also preparing cases against OGX's former independent directors, including Brazil's former finance minister.
Mr Batista, through his EBX group, declined to comment, as did OGX.
Marcio Lobo, a corporate lawyer from the Jorge Lobo law firm in Rio de Janeiro said that the group hired him two weeks ago to pursue three allegations against Mr Batista, OGX and three of its former directors.
The group has grown to about 60 minority investors, who say they have collectively lost R$70m ($31m) in the company so far.
It accuses Eike Batista of insider trading for selling 56m of his OGX shares for R$75.4m between June 7 and June 13. According to CVM, Brazil's securities and exchange commission, the sale was made a fortnight before OGX announced it was suspending development of its only three producing oil wells. The announcement helped drive shares down 35 per cent.
"It was clearly an act done in bad faith," said Aurélio Valporto, one investor from the group, which has grown from 20 to 60 members in the past two weeks with the help of investor chat rooms and social media.
The move comes as CVM is pursuing 13 inquiries of its own into OGX, six of which are in response to complaints from investors and the public, it says. CVM did not reveal the reasons for the inquiries.
Shares in OGX, the flagship of Mr Batista's oil and mining empire, have fallen 97 per cent from a 2010 peak.
The group is also accusing Mr Batista and OGX of releasing misleading informationto the market, giving investors little warning of the production difficulties to come.
"OGX released about 55 regulatory filings giving information about the capacity of its wells, which in the end turned out to be mistaken," said Mr Lobo, who also invested in OGX and had already tried to pursue legal action against it independently. Eike Batista Eike Batista faceslegal action from investors 13/11/2019 Eike Batista faces legal action from investors | Financial Times
The group's final allegations surround OGX's put option, whereby Mr Batista promised in October to buy up to $1bn worth of OGX shares by April 30 next year as a form of insurance for investors.
OGX's independent directors were charged with deciding whether or not to exercise it, depending on "additional capital requirement and the absence of more favourable alternatives". But three of the five directors – Pedro Malan, a former finance minister; Rodolpho Tourinho Neto, a former mining minister; and Ellen Gracie, a former Supreme Court judge – left OGX in June with no explanation.
"It was already evident the company needed the cash…we consider them to be guilty of negligence," said Mr Valporto.
Mr Tourinho Neto declined to comment, while Mr Malan and Ms Gracie did not respond to requests for comment.
While many of the group's allegations will be heard at the stock exchange's arbitration chamber, Mr Lobo said some claims, such as requests to freeze the assets of Mr Batista or the former directors, would be made directly in the courts.
https://www.ft.com/content/73668fb8-fce3-11e2-b1bf-00144feabdc0